Sade'S Satoshi
Teaching Your Child About Bitcoin Investing Can Be So Much Fun!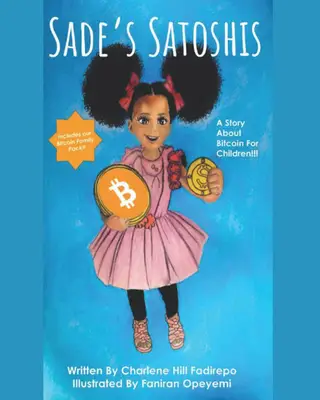 ---
This new amazing money technology is changing lives of people in Nigeria, other countries in Africa and all around the world!
---
This book gives children a look at Bitcoin through a global lens and explores the incredible impact of Bitcoin in Nigeria. It also teaches children about important economic concepts like central banking, inflation and fiat currency.
---
« Back to books in Bitcoin Books for Kids